Quiltmaker's Scrap Squad is a select group of eight QM readers. They take one pattern from each regular issue and make scrappy versions to inspire you.
Today is the second of the final projects from the 2013 Scrap Squad.
The Scrap Squad quilt from the new Jan/Feb issue of Quiltmaker is Oh, Sew Blue! It was designed by Judy Laquidara and made by Hatty Brown using Moda fabrics.
Today's featured quilt is by "Aunt" Marti Dyer-Allison of Colorado Springs, Colorado. Marti blogs at 52 Quilts in 52 Weeks, and recently pieced her 52nd quilt of 2013. You'll hear from Marti in her own words below.
* * * * *
Many of the blogs I read have mentioned "I can't believe it's almost Christmas!" As quilters, we love to share our quilty pleasures as holiday gifts—but it's just not possible to make a bed-sized quilt for everyone on our lists!
Consider making just 3-5 blocks and turning them into a table runner for that special friend!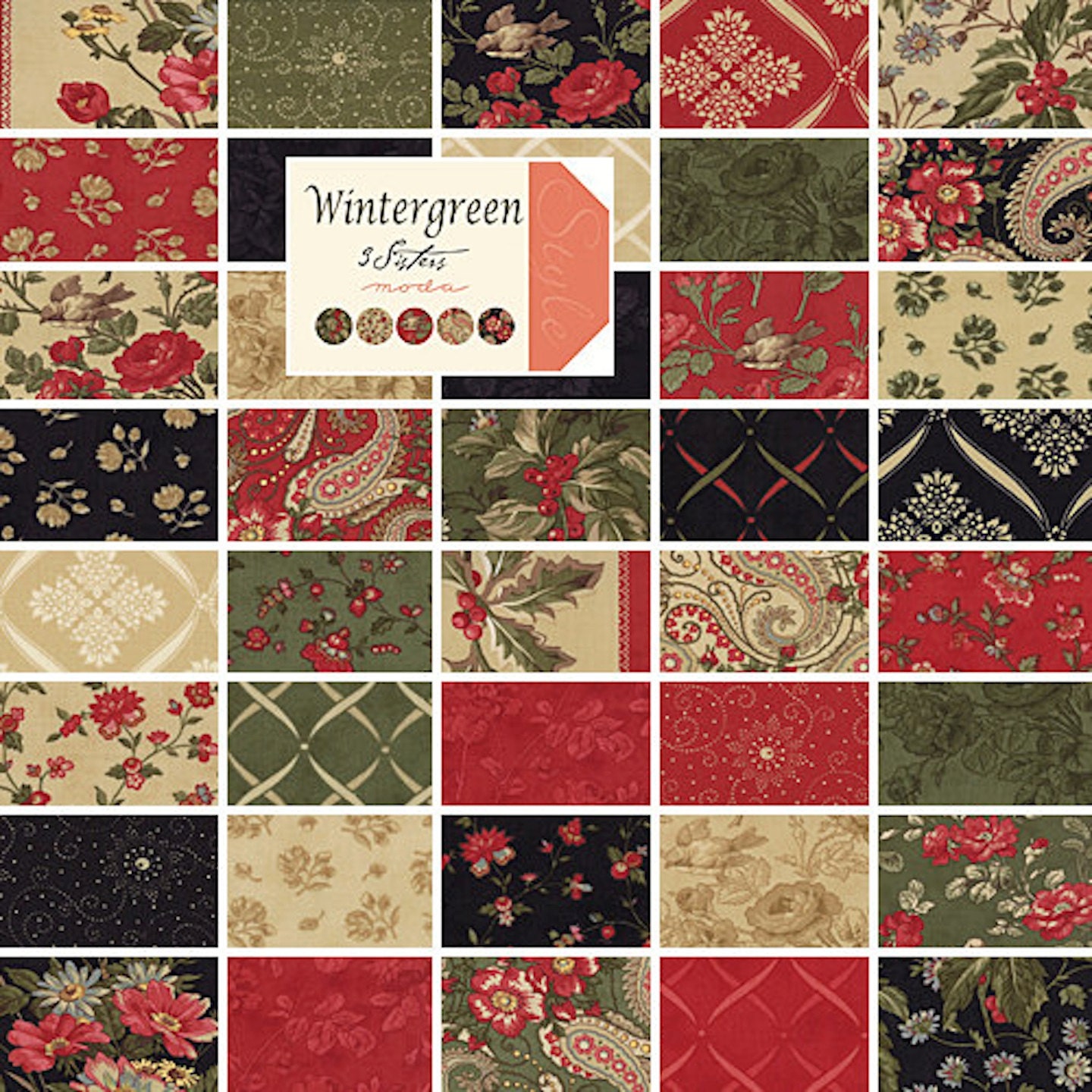 I used scraps of Moda's "3 Sisters Wintergreen" to sew five blocks of Judy Laquidara's "Oh, Sew Blue" quilt from the Jan/Feb '14 issue of Quiltmaker. At first glance, the blocks look complicated—but they go together really fast, I promise!
I made just three of the Y blocks, two W blocks and one Z block. It took only one evening to sew them together. I used my "Setting Triangle" ruler by Lynn Graves for Little Foot Ltd. to cut the background triangles. It's so easy: just cut strips the width indicated on the ruler, then cut out the triangles. The result is perfectly-sized setting triangles with the straight of grain on the long side.
The "Wintergreen" collection features a lovely wide stripe that is perfect for a border. I copied Gudrun Erla's method for applying the border, but it just didn't look "right" with the border print.
Why use that great border print and cut it off in the middle?
I confess, this project hung on my design wall for days while I mulled over my "border issue." It came to me in the middle of the night: Miter!
Four of the corners are 60 degree angles. Use the 60 degree angle line on your ruler to mark the stitching line. I recommend using a long-ish stitch and basting first, then pressing from the right side to be sure there is no tuck in the corner.
Because of the design of this border print, it is impossible to match the "stripe." I made the 60-degree corner miters, then cut across the corner. When I trimmed the border print, the "stripe" disappeared and it looks fine!
Mitering the sharp point is the same as mitering a 45-degree corner on any quilt border. Just fold the main part of the quilt right sides together, matching opposite corners, and draw a line extending out from the point.
Again, I recommend basting and pressing before the final stitching.
My runner finishes at 90″ by 22″ so you'll need a big table to show it off! Lucky for me, my friend Lori has a huge dining room table that is perfect for this project.
Thanks for letting me use your home as a background, Lori!
To show the entire table runner, she had to stand on a step ladder:
It looks completely different than the "Oh, Sew Blue" quilt, doesn't it?
It's been a fun year sewing quilts for Scrap Squad. The best part has been becoming friends with the other seven "Scrapsters," and working with Diane and Shayla at Quiltmaker. Thank you for sharing this adventure with me!