I wanted to share a few tidbits with you today. They're small things from my week that, when grouped together, make enough for a blog post. We'll call them A Quilter's Miscellany.
1. I finished this quilt for my son's birthday next week. It's Modern Maze from one of our sister publications, McCall's Quick Quilts.
I got the fabrics at my LQS* but there is a kit available from quiltandsewshop. You can definitely see the difference between my rather homely shot and their professional image!
*Local Quilt Shop
I love this quilt and I know my son will love it, too. I recently found one of his favorite shirts from high school that I had saved, so I used fabric from the shirt to make a label.
I used my quick quilt label method, for which you'll find a tutorial here. Really easy and comes out looking good!
2. On etsy.com last week, I stumbled onto this little pincushion.
It looked pretty cute in the listing, but when it arrived, it was even better in person.
Oh my word, how adorable is this?! The rickrack makes me swoon, as do the mismatched buttons. Right up my alley.
And if that wasn't enough, the little feet are hand painted to coordinate with the fabric! This is one of my all-time favorite purchases. I'm not sure I'll ever stick pins in it because it looks so wonderful just relaxing in my studio.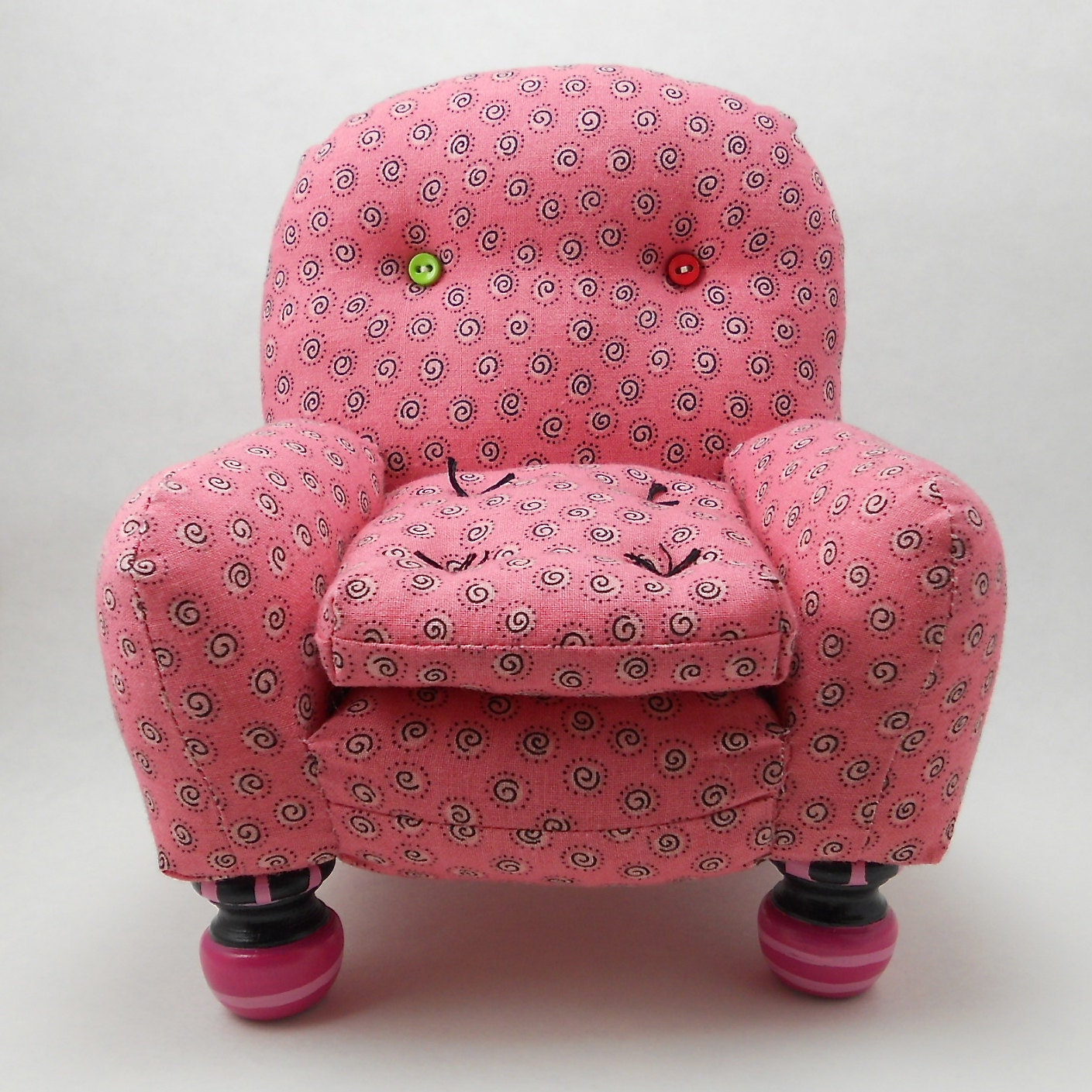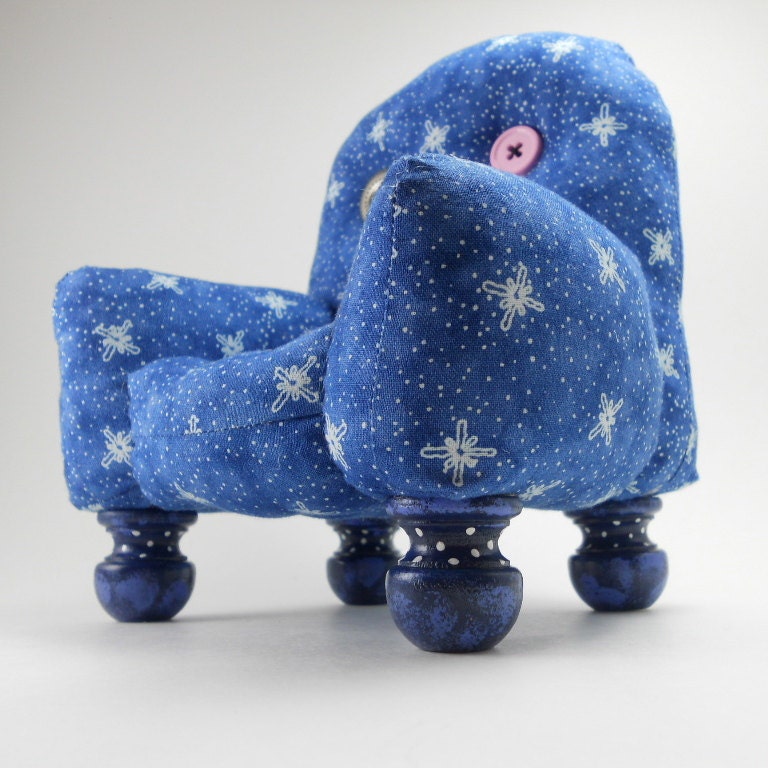 You'll find similar items from the maker, Nicole, in her etsy shop, FrankieWaffles.
3. I also got this pink and green quilt back from my quilter (still needs binding).
I made it years ago when I fell in love with the holly fabric—because my only daughter's name is Holly. Looking at it now, I can see things I would have done differently.
My daughter wasn't thrilled with it ("wow mom, fancy piecing" were her exact words) so I'll probably keep it. It's just half-square triangles with borders but I like it and it will remind me of her.
My favorite part may be the backing, a Jane Sassaman print I adore. By the way, Holly was a teenager when she said that, and now she is 27, and she will be horrified at the sound of herself. Thank goodness they grow up.
And that's a bit of Quilter's Miscellany.