A year ago I saw a post by Karen Griska of Selvage Blog about saving her empty thread spools in 2011. She emptied 31 spools that year. Since it was the first year she had saved spools, she didn't really know if that was a good year or not. (Sounds pretty good to me!!)
I liked the idea and started saving spools right away. At the end of 2012, I took some photos and did a count.
For me, 2012 was a 37-spool year.
My machine isn't picky about its thread so I use many different brands. I mostly use cotton but I'm not opposed to other fibers.
See the big greenish-gray and tan cardboard spools? Doesn't it seem like I should get extra credit for those?
I will confess: toward the end of the year, I purposely used up spools with less than a full load on them. I couldn't help myself. I was feeling competitive. I guess when you figure those against the big cardboard spools, it all evens out.
A few days ago, Karen posted about her saved spools for 2012. She used fewer than last year but I know for a fact that she is a prolific quilter. (I bought a small quilt from her etsy site that I just couldn't live without, pictured below. You can buy the pattern Karen wrote: Plaid Weave; she also has many wonderful quilts for sale at reasonable prices. Karen's designs are powerful and her pattern/tutorials are chock-full of ideas. A steal at $5! Her quilts always have BIG impact.)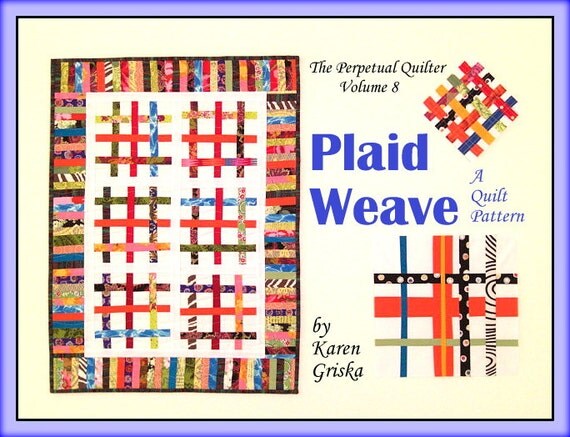 From Karen's blog comments, I learned about Shirley at The World According to Me. Shirley used 160 spools last year. Another great post is by Patty The Quilt Lady who used 63 spools.
Would you like to save spools with me in 2013? At this time next year, I'll write a blog post and we can share our spool counts. It's not a competition but it's really going to be fun!