I hope you're enjoying visiting the various sponsors of Quiltmaker's Treasure Hunt. It's not a race so you can take your time. You have until Dec. 4. You need not find every last button, but each one you do find gives you another chance to win. Details here.
Today's featured sponsor is fabric company Robert Kaufman, home of Kona cotton solids and Artisan Batiks.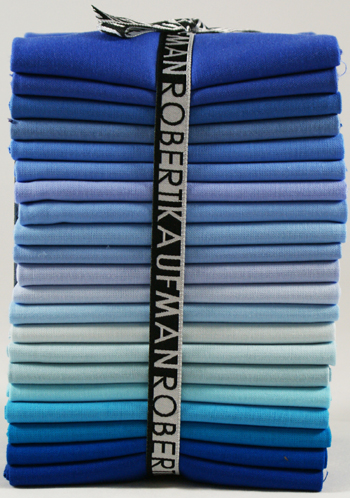 On Robert Kaufman's website you'll find bundles, precuts and kits.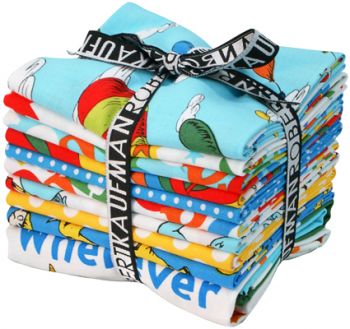 There's Dr. Seuss, Darlene Zimmerman and Sue Spargo. Do visit their website.
Into each of 25 Treasure Hunt prize packages, Robert Kaufman will put a roll-up featuring the Elementals Collection-Geos by Lunn Studios. Each roll-up is 40 2.5″ strips totaling 2.8 yards of fabric. Could you have some fun with that?!
You'll want to check out the new line Texture Study by Lunn Studios. Seventeen new fabrics are a study of textural patterns found in woven textiles. They come in three palettes, from electric brights to grounded earth tones.
Quiltmaker gratefully acknowledges Robert Kaufman's sponsorship during the Treasure Hunt. We appreciate their partnership.