Today, some tidbits about bobbins, or a "Bobbin Blitz."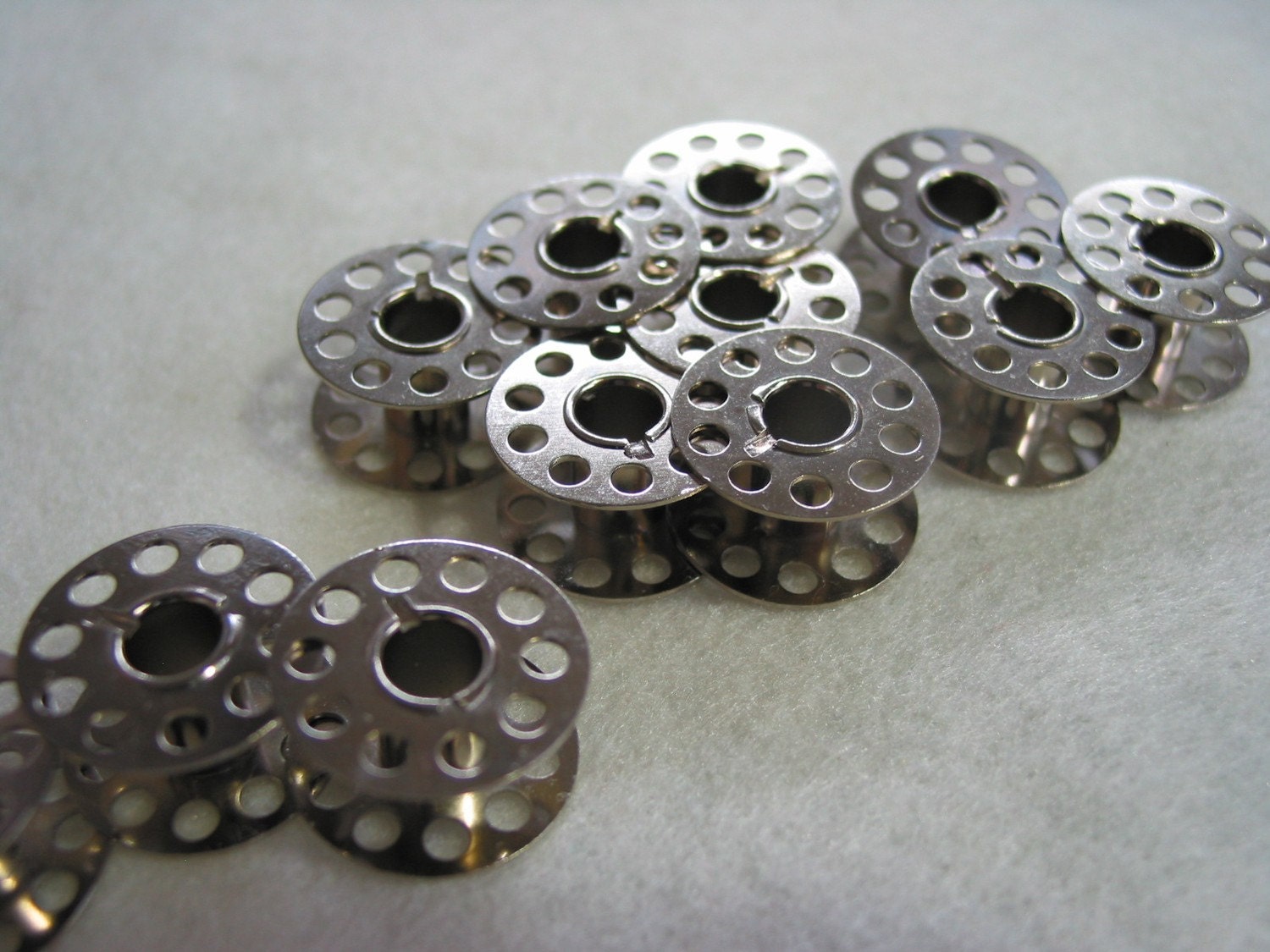 Tidbit #1: In a conversation with quilt friends recently, I discovered that not everyone approaches rewinding bobbins in just the same way. Of the 10 quilters there, about half said they rewind bobbins one at a time, whenever they run out of bobbin thread. The other half said they wind a lot of bobbins at once.
I always used to wind one bobbin at a time and rarely had any extras filled. But since that conversation I have started to wind (all at once) six or eight bobbins with neutral thread, and I like this system a lot better. It just feels more efficient.
Tidbit #2: I recently bought a vintage Bernina Record 830 on Craigslist. I was looking at the bobbins and I noticed I could see more than one color of thread on some of them. When I really started looking, almost all of the bobbins had been "overwound."
In other words, you need a bobbin with a particular color of thread, but you don't have an empty bobbin to wind. So you wind the color you need on top of a partially-filled bobbin you have lying around. Now you have a bobbin that's "overwound."
This was a new concept to me, so I was curious to see what was beneath the second layer of thread that I found. I kept unwinding…and kept unwinding…until, to my astonishment, I'd unwound all 10 layers of thread on this single bobbin!
You can see in the photo that they were all different colors and weights—there was even a section of pearl cotton! All of the 830′s bobbins had several layers of thread. I'm thinking that it's asking for machine hiccups to use an overwound bobbin, especially if we're talking about multiple layers of different threads.
Tidbit #3: Did you know you can buy extra bobbins for your machine? It's easy, it's inexpensive and it's a time saver. Go ahead: get some extra bobbins! Do it!
Tidbit #4: There are cute little storage dealies for your bobbins. Check with your sewing machine dealer to see what's available to fit your bobbins or try a generic version like these: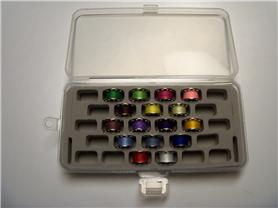 Tidbit #4: Have you ever caught the thread-end from a bobbin in the vacuum cleaner? I seem to do this regularly and I'm always amused by the happy little dance the bobbin does as the vacuum sucks up all of the thread. Unfortunately it means I have wasted that thread!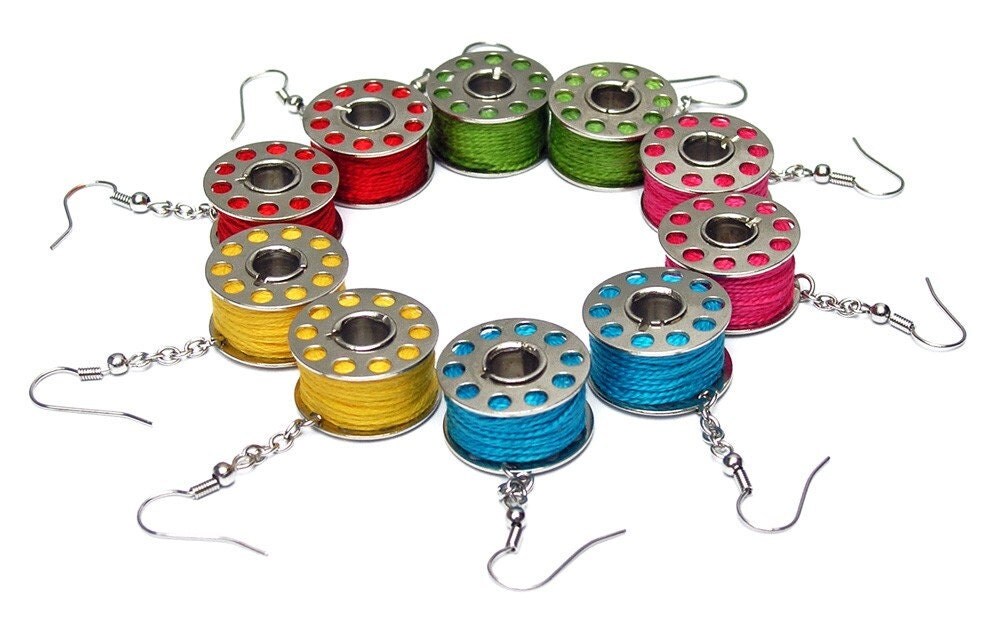 Tidbit#5: If you have extra bobbins, you can always make them into earrings!
Now I'm dying to know: do you overwind your bobbins, and do they cause your machine to hiccup?