Each day in October we'll feature one industry sponsor who is partnering with us for Quiltmaker's Treasure Hunt. You'll find all the details on our Treasure Hunt page.
Today's featured Treasure Hunt sponsor is Robert Kaufman.
There's so much to love about Robert Kaufman's fabrics. The Artisan Batiks from Lunn Studios are just the beginning! Below are samples from the Concerto collection.
Kaufman is also well-known for Kona Cotton Solids which come in more than 200 colors (that's not a typo, there are actually more than 200).
Add in designers like Darlene Zimmerman (samples from Sweethearts are above), Amanda Murphy (with whom QM is pleased to be associated via 100 Blocks) and the gals from Piece o' Cake, and the variety is stunning!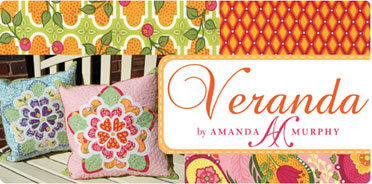 Each of 25 Treasure Hunt prize packages will include an Artisan Batik Rollup courtesy of Robert Kaufman. Sounds like serious playtime! Be sure to visit the Robert Kaufman website and look for the Treasure Hunt button to enter once for Robert Kaufman.
Quiltmaker gratefully acknowledges Robert Kaufman's generous sponsorship during the Treasure Hunt. We appreciate their partnership.