I'd like you to meet a little friend of mine. His name is Pokey and he's the newest character in Quiltmaker's Patch Pals Collection. Isn't he adorable?
I've always been fascinated by turtles. If you peer at their little heads, they look absolutely prehistoric! It's kind of weird but it's so interesting.
I love how the piecing on Pokey's back mimics the shell of a real turtle. I love the photo below—even the colors are similar to Pokey's!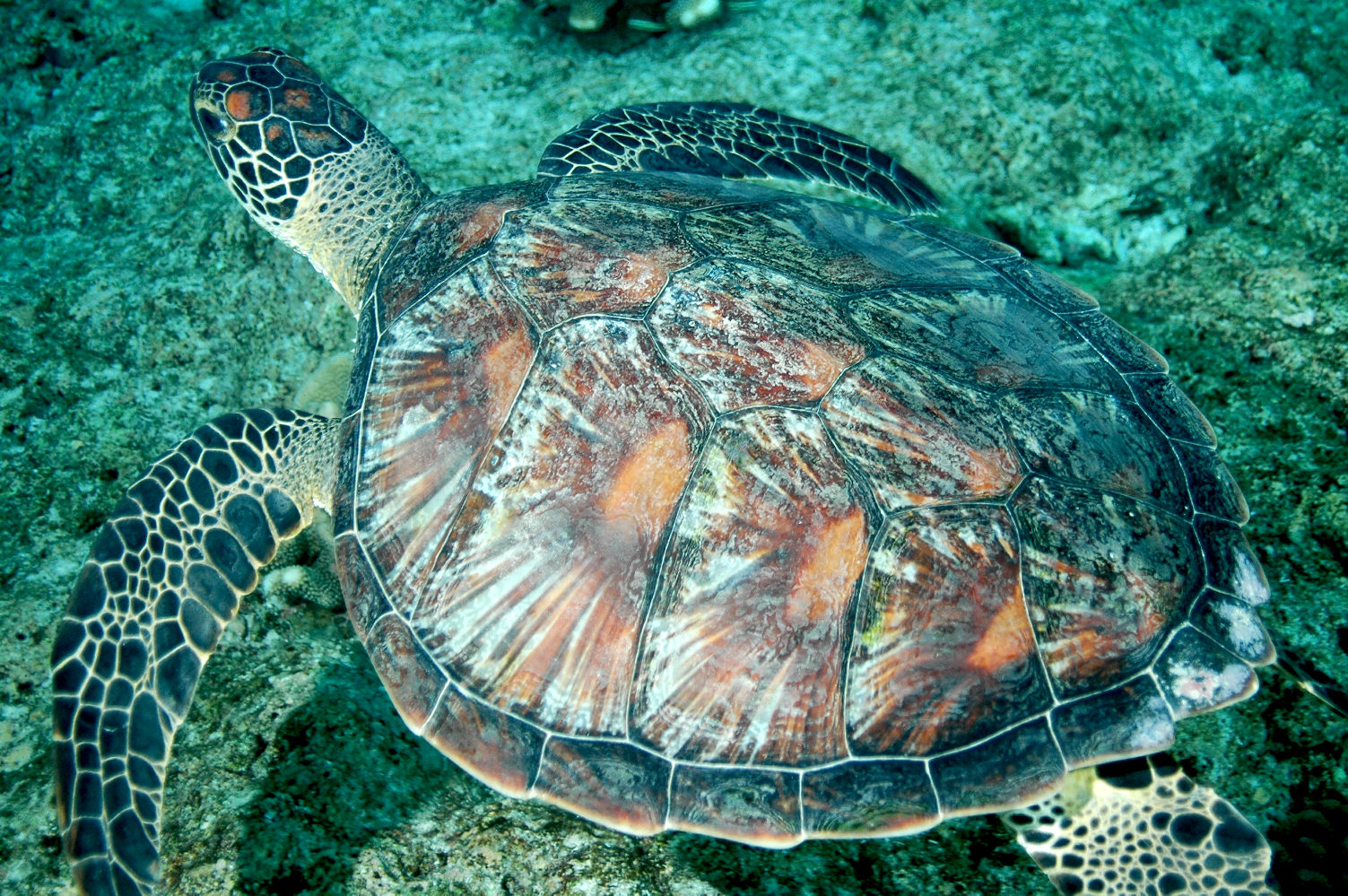 I grew up next to the Elkhorn River in northeast Nebraska, and we had lots of snapping turtles around there.
They were the size of a dinner plate or a platter and they could bite your fingers clean off! I feel certain, however, that Pokey would never bite you, so it's safe to make him for your favorite little person.
So far the Patch Pals have included Beary Patch,
Quack Patch,
Ruff Patch,
Purr Patch,
and now Pokey Patch.
One of the most enjoyable parts has been coming up with the names for each little Pal. My favorite name of all is Ruff Patch. Because who doesn't love a happy, friendly pooch, and who in life hasn't sometime hit a rough patch?
All of the Patch Pals are made with simple piecing: many squares and half-square triangles plus just a handful of quarter-square triangles. And for the easiest project ever, try one of our convenient Patch Pals kits.
Beary Patch Kit
Quack Patch Kit
Ruff Patch Kit
Purr Patch Kit
Pokey Patch Kit
Leave a comment here by midnight Monday, August 15 telling us which Pal is your favorite and we'll pick one winner to receive a complete Patch Pals kit—any one of the kits so far, your choice!
From Denise: Thank you to everyone for commenting – we are so happy that you are enjoying the Patch Pals Collection. Our randomly selected winner is: Patria Flowers. Check your email for a message from me and we'll get your kit out to you!
*  *  *  *  *
You might enjoy this post where Denise played around with the interchangeable borders.
See all of the Patch Pals together.